Guide to using Sealnet
---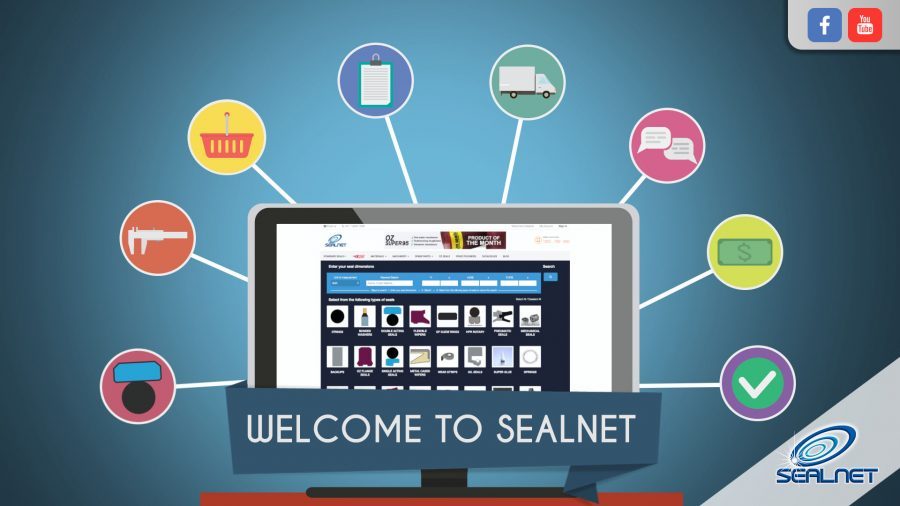 STEP 2 – ENTER SEAL DIMENSIONS
3 dimensions are all you need to start your search on Sealnet.
Dimensions required:
1) ID (d) = Inside diameter
2) OD (D)= Outside diameter
3) Height (H) OR Width
If you are unsure about how to measure your seal, consult our Finding the right seal guide for help.
TIP: Seal dimensions can sometimes be found on the seal

Refining your search
Entering a tolerance allows Sealnet to display the closest seals to your required dimensions.
For example, you may have searched for a seal with a 25.0mm inside diameter, however, there is a standard seal of 25.4mm which may be suitable but was not displayed without a input of 0.5mm tolerance (imperial I").
Another example is when you may have measured your seal with metric dimensions, however, an imperial size seal may be similar and will provide you with a more precise fit.
A tolerance of 0.5mm would prompt Sealnet to display the closest seals making it easy for you to find the best standard seal for your application

STEP 3 – ADD SEAL TO CART
Confirm your dimensions and add your seal to cart by simply clicking "Add to Cart"

STEP 4 – REVIEW YOUR ORDER
Ensure you have the correct quantity and the right seal in your shopping cart. You can proceed to checkout or continue shopping.

STEP 5 – ENTER SHIPPING/BILLING ADDRESS
Key in your shipping and billing address and once done click "Checkout'.

STEP 6 – ADDITIONAL INFO (OPTIONAL)
Add in a reference number for your purchase order and if you need one of our seal experts to double check that you have purchased the right seal for your application, you can add in your drawing dimensions or a picture of the seal.

STEP 7 – PAYMENT
Methods of payment
1) PayPal allows you to make payments using a variety of methods including: PayPal balance, bank account, PayPal branded debit and credit cards, PayPal Credit, debit card, and credit card.
** We do not accept American Express.
2) You can make a bank transfer or if you have an account with Oz Seals, you can make payment for your order at a later date, depending on your payment terms.
STEP 8 – YOU'VE GOT MAIL
Receive an email from Oz Seals and find the order confirmation attached together with your email.
You can log into your Oz Seals account to track the status of your order and once it has been shipped out, you will receive a tracking number.