Custom Fit & Engineered Labyrinth Seal
---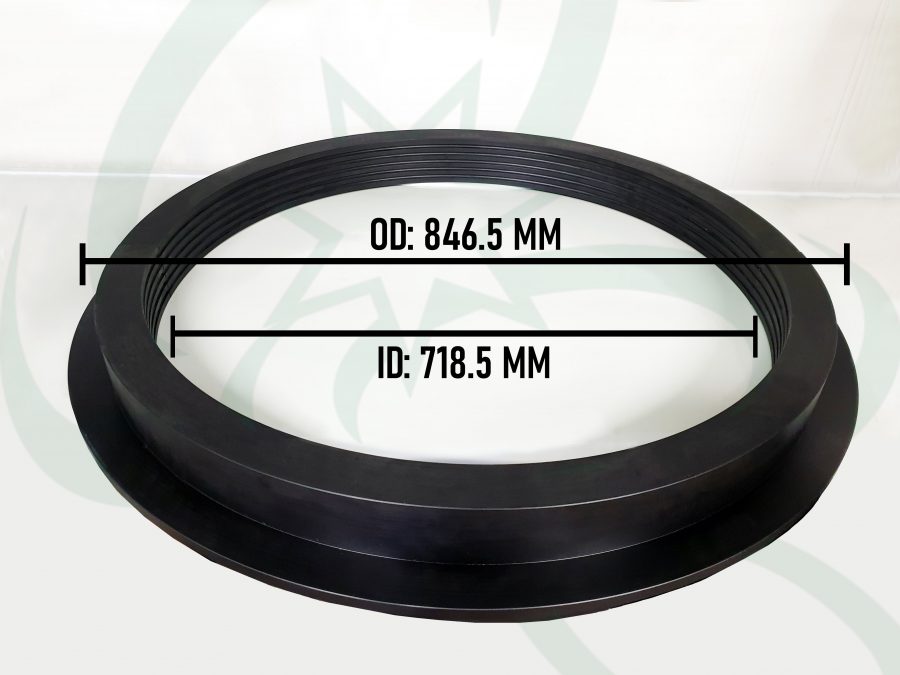 Labyrinth seals are a critical component applied across rotating equipment to seal high pressure areas from low pressure areas and prevent contamination of the process. Designed as a non-contacting seal with a precise clearance over the rotor, labyrinth seals directly affect equipment efficiency.
As with all of our labyrinth seals at Oz Seals, they are custom-engineered for each application. The seal profile design factors include seal arrangement, operating temperatures, pressures, speed, process make-up, and thermal expansion, among other things.
Oz Seals deliver superior performance due to the innovative combination of custom-engineered tooth designs and high-performance engineered polyurethane plastic material. Our wide range of super polymers reduce friction and extends the seal's life which effectively reduces breakdowns and lowers maintenance costs.
The custom engineered Oz labyrinth seal was manufactured from Oz Seals own range of high performance polyurethane plastic – OZ Motuf. Being a high strength engineered plastic, the flexible material provides an increased thermal stability, elongation and abrasion resistance. Additionally, the erosion and corrosion resistance makes Oz Motuf ideal for severe sealing applications.
Oz Motuf has been proven to dramatically increase efficiency and reliability for longer machine run times. It also displays good, low temperature impact resistance, high dimensional stability, favorable frictional properties and low water absorption.
All of our Oz Labyrinth seals are custom engineered for each application. Design factors include seal arrangement, operating temperatures, pressure, speed and thermal expansion. For more information on Oz Labyrinth seals, please feel free to contact our Brisbane branch office at 07 3290 1846 or email us at sales@ozseals.com.