Click & Collect!
---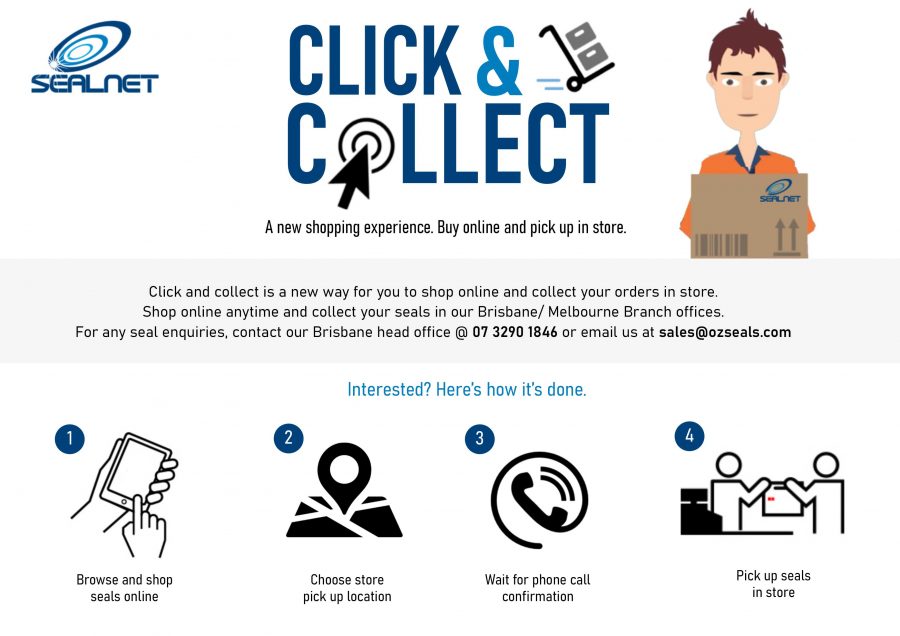 A new shopping experience. Now buying your seals is just a click away!
With Click and collect you can shop online anytime and collect your seals in our Brisbane/ Melbourne Branch offices.
For enquiries, please contact our Brisbane head office @ 07 3290 1846 or email us at sales@ozseals.com.