PKDAS double acting piston seal is suited for all pistons.
They are commonly used to seal hydraulic seals. PKDAS is an effective five-piece sealing arrangement made from nitrile rubber sealing element with Wifflon anti-extrusion rings and Motuf wear rings.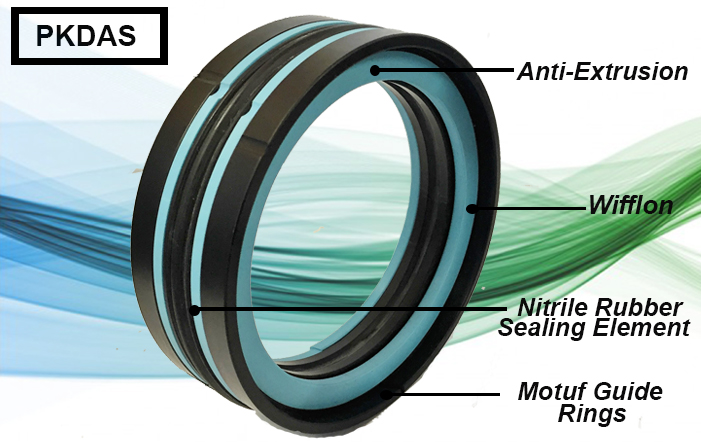 PKDAS suits different sealing applications including, low, medium or heavy-duty applications. The robust assembly of the double-acting seal piston, PKDAS,  is now listed under the Sealnet web store, or custom sizes are also machined upon request.