How to Find the Right Seal in 3 Steps [Infographic]
---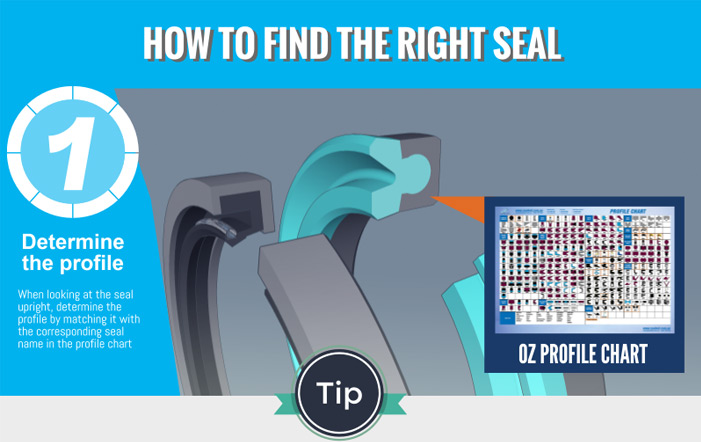 Finding the right type of hydraulic seal or pneumatic seal can be easier than you think. While there are hundreds of various seal types, often finding out can be just a matter of handing the seal to an expert. At Oz Seals, every day we deal with seals ranging from hydraulic seals, mining seals, pneumatic seals, wiper seals, guide rings, single acting seals, double acting seals, rotary seals, vee-pack seals and o-rings. For those of you who are just getting started, we've put together a handy little guide with a few pointers in the infographic below.
Step 1) Determine the profile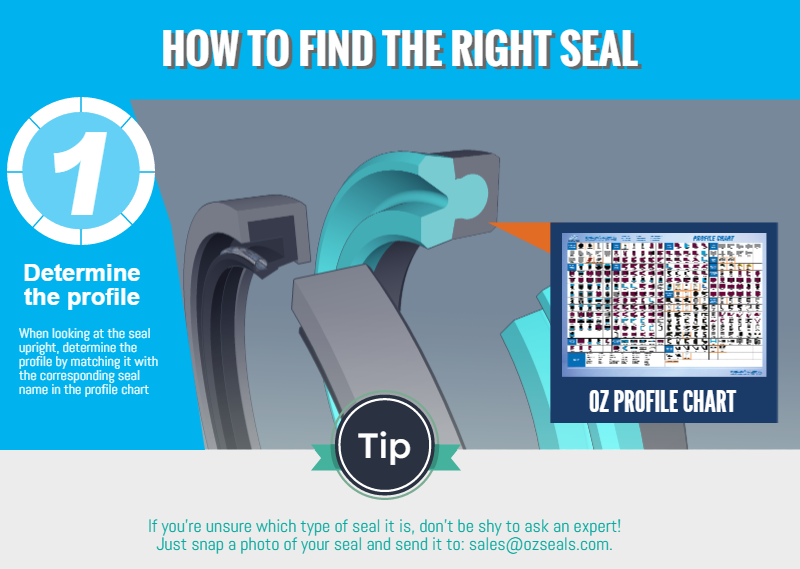 When looking at the seal upright, determine the profile by matching it with the corresponding seal name in the profile chart.
Tip: If you're unsure about which type of seal, don't be shy to ask an expert.
If your seal is failing and needs to be replaced with a better design, you'll also need to provide:
the pressure
the slide speed
the operating temperature
Step 2) The Dimensions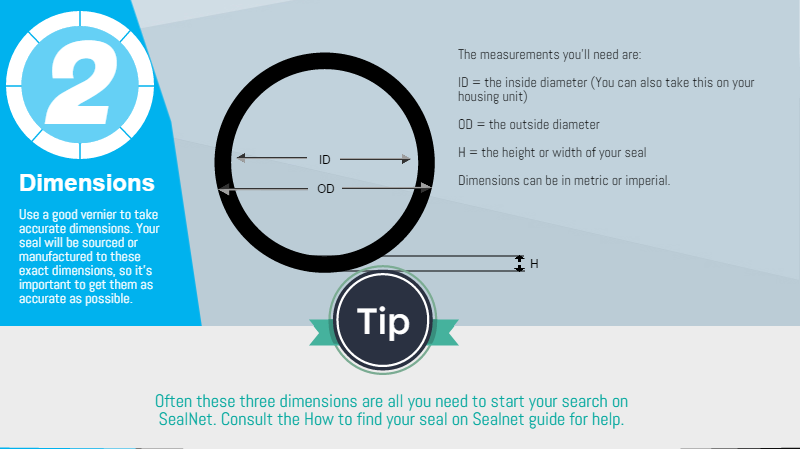 Use a good vernier to take accurate dimensions. Your seal will be sourced or manufactured to these exact dimensions, so it's important to get them as accurate as possible.
The measurements you'll need are:
ID = the inside diameter (You can also take this on your housing unit)
OD = the outside diameter
H = the height or width of your seal
Dimensions can be in metric or imperial.
Tip: Often these three dimensions are all you need to start your search on SealNet.
Step 3) The Material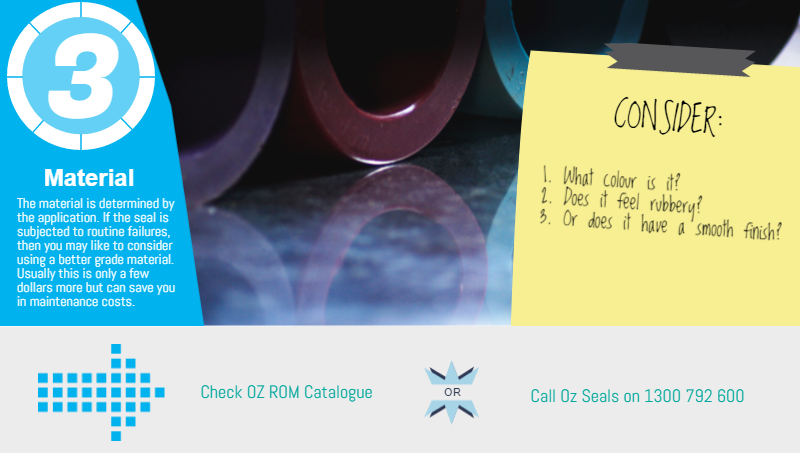 The material is determined by the application. If the seal is subjected to routine failures, then you may like to consider using a better grade material. Usually this is only a few dollars more but can save you in maintenance costs.
Still stuck? Speak to an expert at Oz Seals by calling (07) 3290 1846.

---
Make an enquiry