---
Oz Seals believes that our clients deserve nothing but the best. Our Oz special seals and custom-made machine seals are manufactured from only the highest quality of materials. With our innovative manufacturing process, we can manufacture any special seals or custom-made machine seals that you require on request. With our advanced software technology, we will provide you with a customised development, planning, design and production of special seals or custom-made machine seals. Oz Seals manufactures polyurethane seals, super seals, high-performance seals, and polymer seals.   The industries and applications we provide sealing systems include hydraulic applications, heavy duty hydraulics, pneumatic applications, fork lift trucks, road construction machinery, injection moulding machines, presses, diesel engines, propelling shafts, mining props, valve and pump seals.
View Profiles Chart
How To Find The Right Seal
Our online division, Sealnet, offers the largest range of standard sealing solutions. At Oz Seals, we believe in having a fast and reliable service that you can trust. We offer same day delivery service if you order before 2 pm or fast 1-2 days delivery service. Applies to standard sizes. Sealnet is an online platform which allows you to have a quick search for any of our products ranging from pneumatic seals, hydraulic seals, mechanical seals, seal kits and packings.

Visit Sealnet Store
We supply you with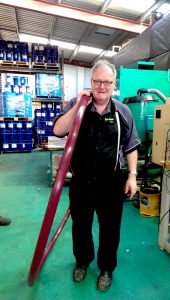 Seals up to 2001 mm in diameter
Any custom-made seal
One hour service, if required
One-off and large quantities
Over 200 standard profiles
Dimensions in metric or imperial
+ Urethanes, rubbers, teflon, plastics & more
+ Mechanical seals
+ Packings
+ Super Glue and PTFE Tape
Highest quality and fastest delivery
Seals we manufacture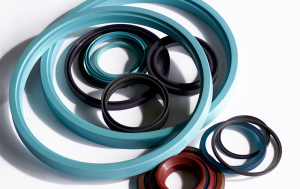 Hydraulic Seals
Pneumatic Seals
Oil Seals
Gland Seals
Piston Seals
Wiper and Scraper Rings
Back Up Rings
Guide Rings
High Pressure Rotaries
Bearing Protection Devices
And much more…
Same day service
Order before 2pm and receive same day delivery. Applies to standard sizes. Call our sales team on 1300 792 600 for more information.